Museums
This page contains images from visits to a variety of New Zealand Aviation Museums. Remember - the page contains a few samples (the actual number of images available is noted) - from which you can link to the page for each museum.


Ashburton Aviation Museum:
Ashburton Airport: Opened in 1991, this museum has a varied collection with a good reputation - aircraft include Vampire (FB.5 & T.11), Harvard IIa (AT6), Devon C-1, Porterfield 35W, and a variety of gliders. A number of aero engines are also on display. Ashburton was the site of a WWII RNZAF EFTS station.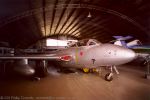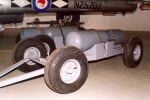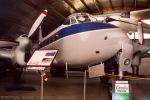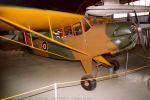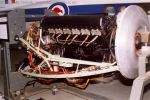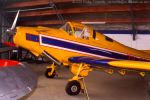 For more information, and pictures (17 images) - click here.
Auckland Museum:
War Memorial Building, The Domain, Auckland: not much in the way of aircraft - just two in fact. But this is where I saw my first Spitfire - a bubble canopy MK XVI, and one of the few Mitsubishi A6M5's on display. The display areas have recently been renovated providing world-class exhibitions, which are well worth a visit.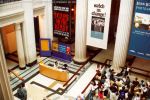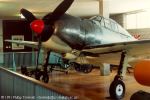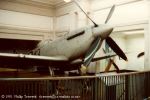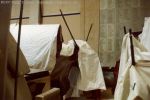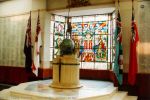 For more information, and pictures (11 images) - click here.
Ferrymead Aeronautical Society:
Ferrymead, Christchurch:This is one I've wanted to visit for a long time. The Ferrymead Aeronautical society have a varied collection ranging from a Vickers Viscount through Hudson III, DH100, LC-47H, B-170 Freighter , and a Mosquito restoration project (a composite FB.6 using two former RNZAF aircraft).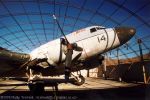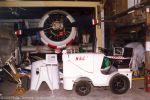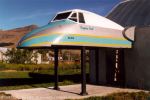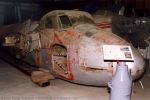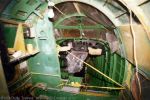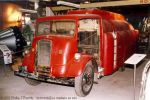 For more information, and pictures (16 images) - click here.
Museum Of Transport And Technology
Western Springs, Auckland: There's always a museum you remember from your childhood - I visited this one when I was around ten or eleven, and the first thing I saw was the Lancaster. Today MOTAT has two sites - the original campus at Western Springs, and the Sir Keith Park Memorial Airfield. Well worth a visit.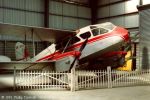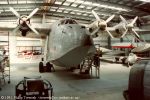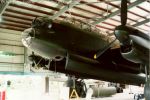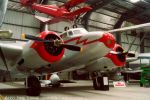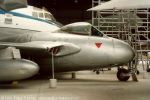 For more information, and pictures (15 images) - click here.
New Zealand Fighter Pilots Museum
Wanaka: Rather than do a seperate listing, you can check out their site. For more information, and a real treat of a website, click here: http://www.nzfpm.co.nz/welcome/welcome.htm
RNZAF Museum (Air Force World)
Wigram, Christchurch: This place is just awesome - I would thoroughly recommend a visit - the photos don't do it justice, but I hope they tempt you into going - please do, I think these folks deserve the support. Wigram is the former RNZAF base in Christchurch, and remains the home for the RNZAF museum. Check out these images and see if they tempt you.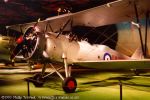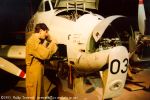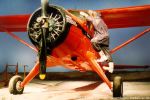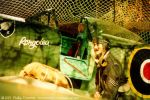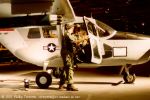 For more information, and pictures (12 images) - click here.
Southward's Car Museum
Paraparaumu: Not really a plane museum - but they do have an ex-RNZAF Vampire, a DH82, and a couple of the replicas from the 60's movie 'Those Magnificent Men in their Flying Machines'. Even with so few planes, its still worth a visit. I was especially impressed by the 'Gangster' car - complete with bullet holes.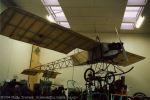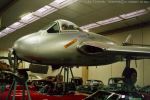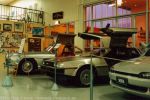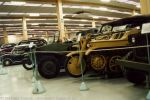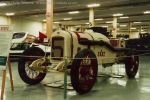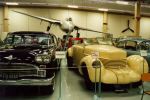 For more information, and pictures (6 images) - click here.
Taranaki Aviation Transport and Technology Museum
SH3, New Plymouth: A general Technology Museum which features an excellent aviation section. Displays include a Harvard, parts of an Oxford wreck, Flying Flea, and considerable memorabilia. Well worth checking out!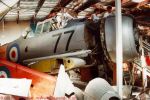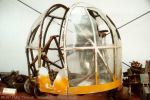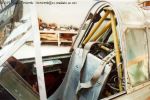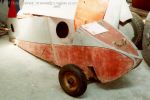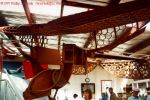 For more information, and pictures (13 images) - click here.
Others worth checking out which I haven't managed to visit yet:
Croyden Aviation Heritage Museum, Mandeville. This site is associated with the Croyden Aircraft Company, a restoration/maintenance company who specialise in De Havilland aircraft. The Museum project is recent and designed to focus on the pre-war aircraft activity at Mandeville. They have a website here.

Gisborne Aviation Preservation Society, Gisborne. Based at Darton Field, this group have growen steadily since 1995. They have an Avenger, DC-3, and Lodestar commemorating locat activity (both civil and military) undergoing restoration on site. They have a website here.

Wanaka Transport and Toy Museum, Luggate Airfield. Included in the 'Transport' collection are 10 aircraft (civil and military) including the sole examples of Antonov AN-2 and Percival Prentice in New Zealand. They have a website here.
---

&copy 1996-98 Phillip Treweek, all rights reserved