Eastern Aircraft (Grumman) FM-2 Wildcat
N5833 (BuNo 86819)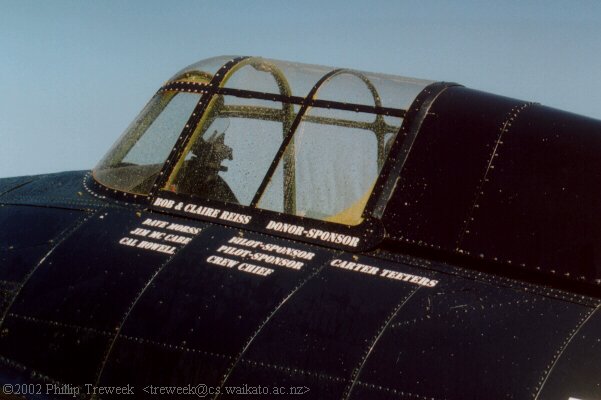 Taken at Tauranga Airport, 23 March, 2002. The canopy (in the closed position) as seen from the rear and to staboard. The gunsight can be seen inside on top of the cockpit coaming. on the lower canopy rail is written:
BOB & CLAIRE REISS DONOR-SPONSOR
On the fuselage below this is written:
DAVE MORSS PILOT-SPONSOR CARTER TEETERS
JIM MCCABE PILOT-SPONSOR
CAL HOWELL CREW CHIEF
.
---
---

&copy 2002 Phillip Treweek, all rights reserved