Aermacchi MB339-CB
NZ6470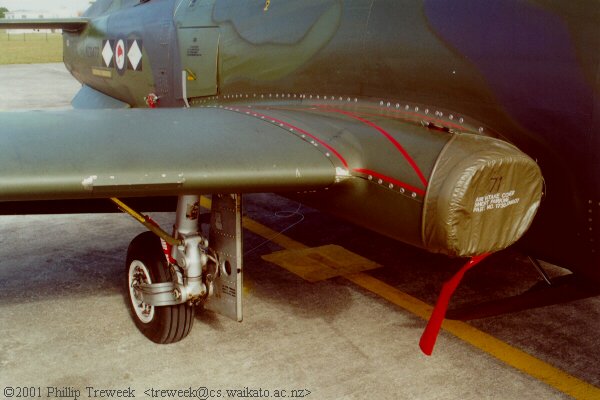 Taken at Whenuapai, March 17, 2001. Starboard wingroot looking aft. The starboard main undercarriage can also be seen. Note the jet-intake cover in position with a remove-before-flight tag. This cover is marked 71 (apparently the covers were originally in aircraft seats, but are now somewhat shuffled). The text reads:
AIR INTAKE COVER
SHORT PARKING
PART NO 1730.0069.07
Note the starboard cover is '06'.
---
---

&copy 2001 Phillip Treweek, all rights reserved