Phil's Photography
Okay - how did I get into this,




what gear do I use,

what do I like doing . . .
This page discusses my views and history in relation to the camera, and what can be done with it - plus there are a 'few' samples of my non-aviation images (landscapes, sunsets, action, people, critters). How do you like my multiple self-portrait?
---
When did I start . . .
I've had an interest in photography for many years - I must have been about 12 years old when I got my first camera. I think the oldest photograph I have which I actually made is of my Great-Grandmother. I bought my first SLR in 1989, which is when I really got photo-happy!

My first SLR was (and is) a Minolta X-300 which I bought second-hand from a friend (Peter Stephens) who happened to have two. I should note that Peter is another aviation nut. I had experimented with a Konica belonging to another friend, but acquiring the Minolta was the point where I really got serious.
---
What do I use . . .
I like the Minolta so much that in September 1996 I bought another - well an X-300S to be precise. The theory being that with two cameras I could load different film types, and that at air shows I could avoid so much lens swapping. I'm haven't had much of a chance to see if this works yet, as my older camera has had a few hiccups. Just as well I have a spare.

So my gear bag holds (as well as the two X-300 chassis'), two Minolta 35-70mm lens, a Sigma 70-210mm lens, a Tamron 2xteleconverter, an Achiever 632LCD Flash, and about half a dozen filters (uv, skylight, diffuser). So there's nothing fancy - and I really like to keep things simple. I have tried auto-focus, and I'm not sure who got more confused - me or the camera. There has been the occassional image I've missed through having to manually focus, but on the whole I find the simplicity keeps things easier.

I'm really keen to get a bigger lens, particularly for the airshow circuit, but my finances don't stretch to a new one - so if anyone has something in the 300-500mm range with an MC or MD mount . . . My latest purchase has been a TronTec 18-28mm lens for wide angle work - landscapes and the like.

Filmwise, I tend to use Kodak or Fuji - generally 200-400ASA. So far its all been printwork, although I have often had suggestions to try slide film. I have tried up to 1600ASA, but no slow film - I have also played with B&W, but just as a little portraiture and some model (completed kitset) photographs.
---
What do I do . . .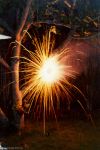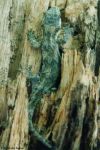 I've tried a bunch of things - as well as the aircraft I have done some landscape work, the variety here in New Zealand means its hard to run out of subject material. I particularly enjoy sunsets! I have done a lot of 'record' stuff - all the events going on round the place, with the result that my friends reckon I'll photograph anything. I consider my broken toe wasn't 'anything' - it was more practice at macro photography. I've had a go at some 'action' photography - my partners running club makes a good subject, and a couple of tries with folks on jetskis was a lot of fun! I'm not really into 'abstract' work, being more of a realist. I haven't got into doing my own developing yet, and I'm not to sure about some of the effects from 'fiddling' at develop or print time - the 'realist' in me I guess. Recently I have tried a little variation with the use of filters - apart from the diffuser for portraits, I'm still deciding whether I like the effects.
I've been getting into portraiture over the last year - as the images above show. Hils and Karina are two of my favourite models - and I've been doing a lot of work with Amanda. Its fun with someone who likes being in front of the camera, and I'm keen to explore this a little further.
Want to be a model? If there are any ladies (my preferred option - they seem less reluctant and more expressive than guys) who would like to volunteer, I'm looking for models! I'm not at all well off financially, so I normally do this in return for copies of prints and some enlargements - although I'm happy to negotiate. I have had some fun with people who claimed to be camera shy (like Hils), who were quite pleased with the results! I'm keen on all aspects of portraiture - as the pictures show. I'm keen to try some 'glamour' photography - nothing lewd, but maybe a little sexy. I'm also keen to try some more black & white photography - having discovered Ilford XP-2 and Kodak T-max CN are a great cost saver.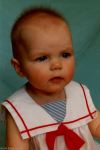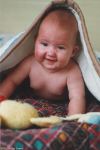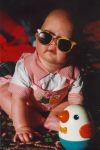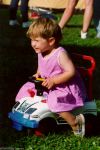 Children are a lot of fun (from left - KateLyn, Rebecca, Rebecca again, Chelsea)!!
. . . and some more critter pictures ...
---
What about the Aircraft . . .
As for the aircraft images, there's not much to say about them. I find its a matter of picking the angle and getting the framing sussed. The only variation I find is whether I'm trying for a 'nice' photo, or whether I'm trying to record some detail of the aircraft - the latter tend to be less 'pretty', but more useful for modellers.
---

&copy 1996-1997 Phillip Treweek, all rights reserved