Flying Legends Air Show
Duxford, July 12th, 1997
Phil's Duxford excursion continued. This is page two of six. To see the whole set (114 images) go here . Continuing along the flight line . . .

Grumman Cats
The Fighter Collection have brought together an amazing collection of World War II era Grumman cats. Illustrated below are F7F-3P Tigercat (Bu80425), F8F-2P Bearcat (Bu121714) N700HL in the colours of VF-41 (Red Rippers) and F8F-2 Bearcat (Bu121752) N800H, F6F-5K Hellcat (Bu80141) N100TF, and FM2 Wildcat (Bu86711) N4845V. I was awestruck by seeing so many of these aircraft from the one manufacturer in one place - seeing them together in the air was even better!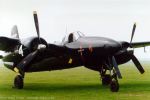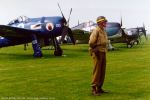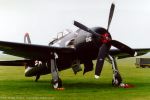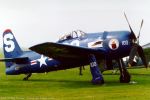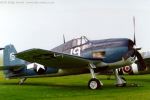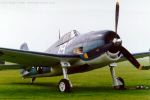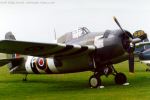 A Bit of British
I have grouped the following images from the flightline together purely because I needed a heading. But they are all British! Featured are the Gloster Gladiator (L8032) of the Shuttleworth Collection , Lysander MKIIIa (V9545) G-BCWL operated by the Aircraft Restoration Co and Lysander MK.TTIIIa (2442) OO-SOT operated by the Sabena Old Timers of Belgium, Bristol Blenheim MK1 (L8841) also operated by the Aircraft Restoration Co, SE5a (F904) and Bristol Fighter (D8096) from the Shuttleworth collection, and the Fleet Air Arm Historic Flight Fairey Swordfish MkI (W5856). Having the folks patrolling the flightline wear period costume certainly makes for some interesting photo opportunities.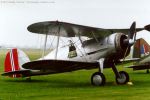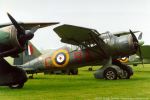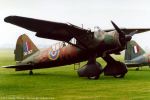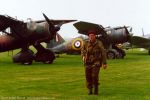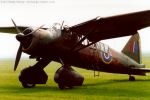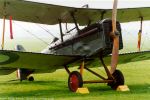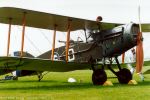 ---

&copy 1997 Phillip Treweek, all rights reserved