Curtiss P-40 Kittyhawk
Background
The RNZAF operated approximately 300 P-40's of various models (E, K, L, M, N) between 1942 and 1946. Of these 293 aircraft were assigned serials aircraft. The aircraft were assigned to No's 14, 15, 16, 17, 18, 19 and 20 Fighter SQNs, and No's 2 and 4 (F) OTU. Only 14 thru 19 SQNs flew P40's in the Pacific, carrying out offensive and defensive fighter operations, bomber escort, and dive-bombing duties. A total of 99 Japanese aircraft were destroyed in the air, with 14 probables recorded. The P-40 began to be replaced in front line duties by F4U-1a's from 1944. 20 P-40's were lost in combat, and a further 152 in accidents in New Zealand and overseas. The remainder were sold for scrap in 1948.
Identifying the aircraft used by the RNZAF has created some problems for researchers. Many of the aircraft were assigned from US units operating in the Pacific and some aircraft were lost before officially being taken on charge. (For example, 23 aircraft were received by 15 Squadron from the 68th Pursuit Squadron at Fua'motu in Tonga in October 1942. After being moved to Santo in February 1943, only 10 aircraft were left to be returned to New Zealand). It is not clear how many such aircraft were involved but at least five such P-40Es and one P-40K have been identified The official serials range shows:
NZ3001-NZ3044 P-40E
NZ3045-NZ3065 P-40K
NZ3066-NZ3073 P-40M
NZ3074 P-40L
NZ3075-NZ3089 P-40M
NZ3090 P-40K
NZ3091-NZ3107 P-40E
NZ3108 P-40K
NZ3109-NZ3119 P-40M
NZ3120-NZ3179 P-40N
NZ3180 P-40M
NZ3181-NZ3270 P-40N
NZ3271 P-40E
NZ3272-NZ3293 P-40N
The changes in model within the serials shows the manner in which the aircraft were issued. The lone P-40L was delivered to New Zealand by mistake and sunsequently returned to the US. All the E models were from RAF contracts and as such have RAF serials in addition to their US serials.
Six ex-RNZAF P-40's survive:
NZ3009 (P-40E c/n19669, ex 41-25158, ET482 ) This ex-RNZAF P-40E machine was returned to airworthiness in 1998. Formerly located at MoTaT, the aircraft was retrieved by it's owner in exchange for a static restoration, NZ3039. Substantially restored to flying condition by Pacific Aircraft Ltd, then finished by Pioneer Aero Restorations Ltd for Ray Hanna of the OFMC. The aircraft has been displayed in New Zealand, but is now based at Duxford. (illustrated below)
NZ3039 (P-40E c/n20218, ex 41-36385, EV131) is a composite rebuild, now on static display at MoTaT after restoration at Pacific Aircraft Ltd. (Acknowledged to be a composite, reports of how much of the airframe originated with NZ3039 vary).
NZ3043 (P-40E c/n20203, ex 41-36410, EV156) is in storage with John Smith at Mapua.
NZ3094 (P-40E c/n 19620, ex 41-25109, ET433) formerly with John Chambers, was acquired in June 1994 by Col. Pay. is know under restoration to fly at Scone in Australia.
NZ3119 (a P-40M c/n 27501, ex 43-5813) is with John Chambers under restoration at the Subritzky Workshop near North Shore aerodrome.
NZ3220 (a P-40N c/n30901, ex 43-22962) is in storage with John Smith at Mapua. One of the rare named aircraft, this was the third 'Gloria Lyons'.
A number of other P-40's have been imported into New Zealand for restoration. These include:
Kittyhawk I (ex AK940 / RCAF1058) Built for the RAF (therefore not a P-40E as such) and transferred to the RCAF. Under rebuild at Pioneer Aero Restorations Ltd for Tony Banta.
P-40E-1 (ex 41-35918, ET564) was a lend/lease aircraft later supplied to the Russian Air Force. Recovered from Russia in the early 1990's, the aircraft was acquired by Gerry Yagen. It arrived in New Zealand in 2000 for restoration work at Pioneer Aero Restorations Ltd, which is reported to be progressing well.
P-40E-1 (ex 41-36018, ET664) was a lend/lease aircraft later supplied to the Russian Air Force. Wreckage stored at Pioneer Aero Restorations Ltd.
P-40F (ex 41-14205) One of two aircraft recovered (along with parts from two others) from Erromango, Vanuatu in 1989, and taken to Australia. The aircraft was acquired by the RNZAF Museum from Graham Hosking (Vic., Aus) in exchange for a F4U-5. It arrived in New Zealand in 1996 and restoration is progressing. The merlin powered aircraft is to have an engine change and be rebuilt as a P-40E to represent an RNZAF machine.
P-40N-1 (c/n 28492 ex 42-104730, A29-448). Supplied to the RAAF, the aircraft served with 75 SQN, although its last operations were with 78 SQN. These ended in a forced landing in may 1944 at Tadji airstrip at Aitape in New Guinea. Dissassembled the aircraft remained in open storage at the airstrip until recovered in the mid-1970s. Arriving in New Zealand for Charles Darby in 1974, the aircraft went into storage while Dr Darby accumulated necessary parts. In partnership with Garth Hogan, restoration was commenced by Pacific Aviation, and completed by Pioneer Aero Restorations Ltd (see note below). Registered as ZK-CAG the aircraft mades its first post-restoration flight on March 17, 2000 at RNZAF Hobsonville. (illustrated below).
P-40N-1 (c/n 28580 ex 42-104818, A29-405 ) was operated last by 78 Sqn RAAF. The aircraft was recovered from Papua New Guinea in 1974 by the Military Aircraft Restoration Company (MARC). It is know in the hands of CWD Editor Graham Orphan for restoration.
P-40N-5 (ex 42-105844, RCAF864) Obtained from Canada. Wreckage stored at Pioneer Aero Restorations Ltd.
P-40N-5 (c/n 29282 ex 42-105526) was recovered from Papua New Guinea in the 1973/74 by well know New Zealand wreck researcher Charles Darby, Monty Armstrong from the Military Aircraft Restoration Company (MARC). The aircraft is now in Blenheim being restored by Mike Nicholls.
Two other P-40 aircraft have spent time in New Zealand in recent years. P-40N 42-105306 was formerly at Pioneer Aero Restorations Ltd, and is now in California with Chris Prevost. The other aircraft was P-40K-5 ZK-PXL (c/n 21117, ex 42-9733, N4363) which was operated by the Alpine Fighter Collection (illustrated below) More information about this aircraft can be found here. The aircraft suffered a major mishap on Sunday 26th October, 1997 when it was being flown on a practice flight by Phil Murray (one of the regular pilots). Engine problems occurred about a mile and a half from the airfield. Phil attempted to return to the airfield but didn't have enough height to clear trees (50ft plus) near the end of the runway on the run in, so he put the aircraft down in a lucerne field. The aircraft was substantially damaged (particularly the fuselage), but fortunately the pilot walked away. The NZ registration was cancelled on March 24, 1998. Put up for tender by the insurers, the aircraft was sold to Dick Thurman of Kentucky. The aircraft was restored in New Zealand by Pioneer AvSpecs (flying again on April 7, 2000), and subsequently displayed at Wanaka in 2000. The aircraft now registered as NX4436J was then shipped to the United States where it won the Reserve Grand Champion WWII Warbird award at Oshkosh.
Of interest is the number of aircraft listed as being with Pioneer Aero Restorations Ltd. This company had its origins in the early1990's when Jim Pavitt & Charles Darby set up a 'one stop' P-40 restoration facilty in East Tamaki as Pacific Aviation Ltd. When Pacific Aircraft stopped trading in June 1997, Garth Hogan picked up the premises, staff, and equipment to create Pioneer Aircraft Restorations Ltd. The company moved premises from Tamaki to Ardmore at the start of 2001. The company works in close association with Warren Denholm's AvSpecs Ltd. This formerly Rotorua based company has also recently relocated to Ardmore. The joint venture received a 'Golden Wrench' award from Oshkosh in 2001 for their work on restoring Dick Thurman's P-40K.
Note: I have used the term Kittyhawk in regard to P-40s in New Zealand as this is the name by which the aircraft was known in Commonwealth service. Hence it is the common name used for the type in this country.
Last Text Update:- 16 November, 2001
Last Picture Update:- 28 March, 2003

---
Technical Data
Data is for the long tail P40K
Accommodation : 1
Dimensions

Span :11.36m (37'3ft)
Length : 10.14m (33'3ft)
Height : 3.7m (12'2ft)

Weight

empty : 2974kg (6,550lb)
max : 3960kg (8,720lb)

Power Plant : 1150hp Allison V-1710-73
Performance

max speed : 582km/h (364mph) at 20,000ft
max climb : 15,000ft in 7.5 min
ceiling : 33,000ft (10,060m)
range : 1,920km (1,200miles)
---
Images
ZK-RMH / NZ3009 The P-40E-1-CU, (c/n 19669) was built as 41-25158, and was one of the first batch delivered to the RNZAF. NZ3009 was restored at Pacific Aviation Ltd before being taken to Whenuapai for final assembly and testing. While located at Ardmore prior to painting (carried out in Tauranga) I had had a chance to look it over. The aircraft was displayed at Ohakea and Wanaka in 1998 (where I also photographed it) before being based at Duxford for new owners the Old Flying Machine Company. The OFMC own the only flying examples of ex-RNZAF fighters in the form of the P-40E and the Corsair F4U-1a NZ5648. I was fortunate enough to visit the aircraft at its new home on Oct 8, 2001.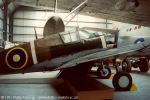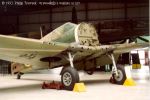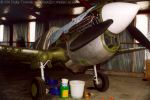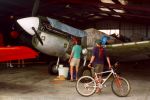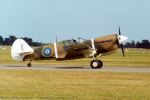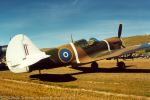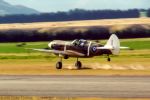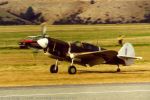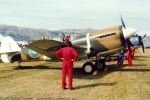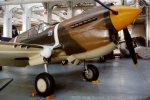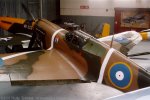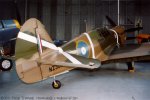 NX4436J Short tailed P-40K-5 (c/n 21117, ex 42-9733, N4363, ZK-PXL) as seen during its time with the Alpine Fighter Collection in the colours of NZ3108, during restoration at AvSpecs in Rotorua, and reborn (in period markings for service in the Aleutians) at Wanaka.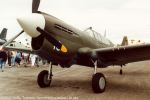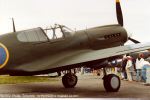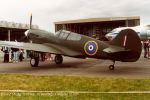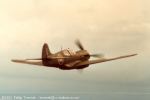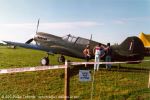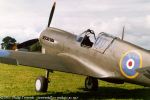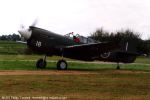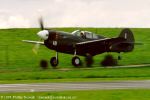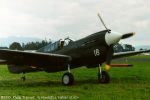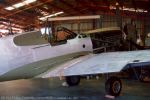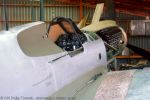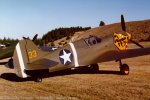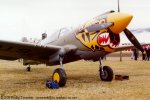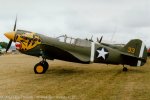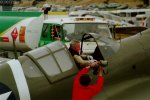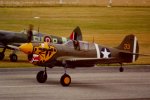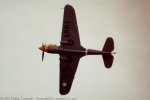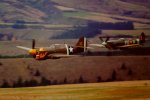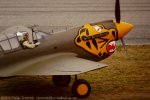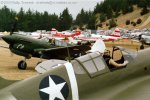 ZK-CAG A29-448 The aircraft is currently (as at September 1, 2001) the only airworthy P-40 in New Zealand, and the only aircraft of its type (P-40-N-1) flying in the world. The former RAAF 75 SQN aircraft has curious markings in that the port bears the serial A29-448 and squadron codes GA-C. The starboard side carries a completely different serial, A29-1050. (A29-405 which is also in New Zealand has a similarly split-identity). Interestingly, the aircraft has been modified as a two seater, although with the panels in place behind the pilot, this is hard to believe.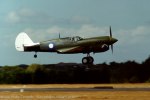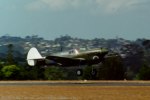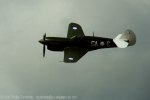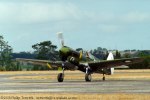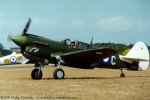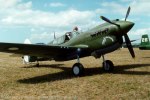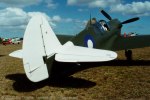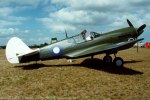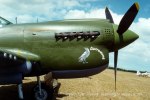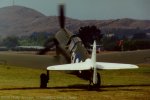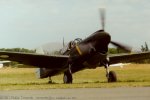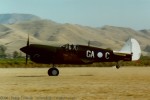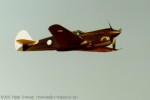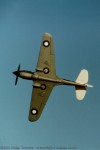 Miscellaneous: P-40M NZ3119 at the Subritzky workshop, P-40E NZ3039 at MoTaT, P-40F 41-14205 at the RNZAF Museum Workshop.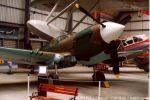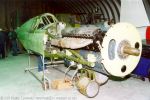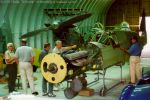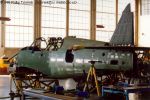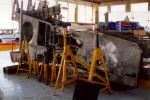 ---
Close Up
Remember to let me know if you have a request for an image of a particular part of the aircraft! Most of these pictures were taken at Ardmore on January 21st 1998 and feature airworthy P-40E NZ3009. The cockpit photos were obtained at the AFC hanger in April 1998. The remainder of the pictures are of P-40E NZ3039 which is on static display at MoTaT.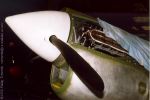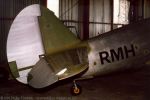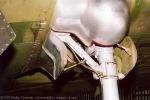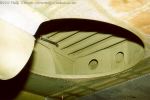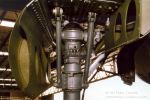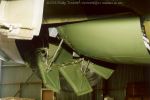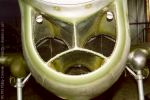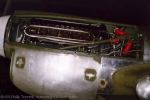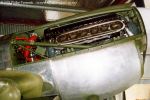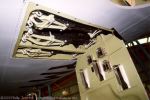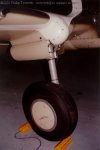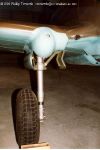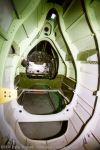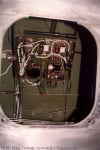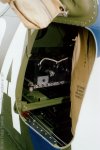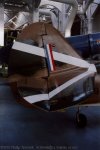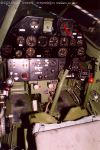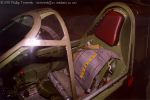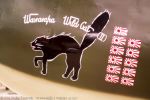 ---

&copy 1997-2003 Phillip Treweek, all rights reserved