AirShows
Jean Batten FlyIn:
16 October 1999 - Rotorua
The Fly In was motivated by the opening of an exhibition at the Rotorua Museum of Art and History celebrating the life of well-known New Zealand aviatrix, Jean Batten. Rotorua was Miss Batten's home town, and the exhibition was opened on the anniversary of Batten's record setting flight from England to New Zealand in 1936. The New Zealand Association of Airwomen played a prominent part in festivities, and the flying programme was coordinated by Ena Monk.
A number of aircraft visited Rotorua Airport to participate. Guest of honour was the SVAS Proctor, this being the closest available aircraft to the Percival Gull used by Jean Batten. That aircraft is on display at Auckland International Airport - it is airworthy, but will only be flown on rare occassions. Some older types included the Gordon's Tauranga based Chipmunk, and the Vintage Aero Club Auster (ZK-AUX). Their Cessna 120 is based locally, and was complemented by the Revell Air Cessna 170 down from Ardmore. The Catalina provided a 'larger' presence. Smaller aircraft included the ultralight Kitfoc and Tornado. Also on hand were some local biplanes - the Stearman and AgCat.
A good size crowd was on hand to appreciate the old aircraft. Many of them took the chance to sample the delights of the Agcat, Stearman, and Catalina. A formal point in the get together was flyby of the Museum made by several waves of aircraft at 1.30pm, lead by the SVAS Proctor. The Proctor, flown by Neville Worsley carried some of the senior members of the Airwomen's association. This was followed by a number of the vintage types, then a range of modern aircraft, and finally a military presence in the form of the RNZAF Red Checkers display team. The later gave a rather ebullient display both at the airfield, and over Rotorua.
The following pictures give a sample of some of the sights on the day: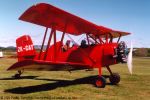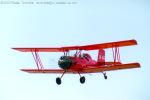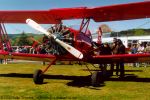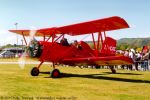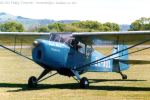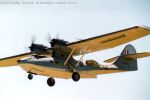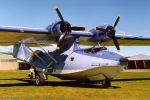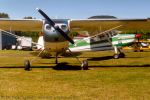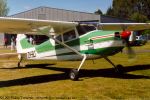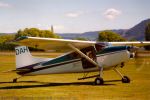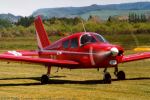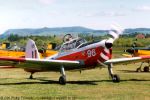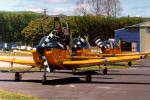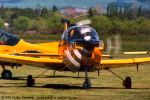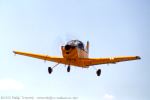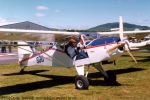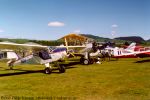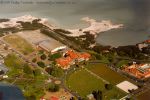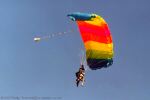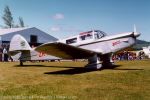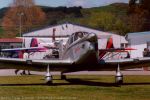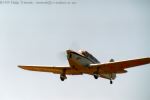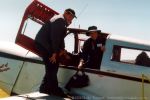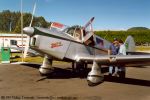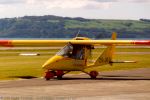 ---

&copy 2001 Phillip Treweek, all rights reserved