DH82a Tiger Moth
Background
The Tiger Moth resulted from the DH60T. Proposed to the the British Air Ministry as a a basic trainer, concerns were raised about access to the front cockpit for airmen in full RAF equipment. A.E.Hagg and De Havilland engineers took a DH60M-III, dismantled it and rearranged the components to create a mockup. The centre section was moved forward 56cm (22inches) and the wings swept 48cm (19inches) to compensate for the changes to the centre of gravity. The prototype was flown on 26 October, 1931. Production of an RAF order followed. In 1933 the Tiger Moth II or DH82a was created, featuring the 130hp Gypsy Major engine, and a plywood turtle deck. Production commenced in 1934, mainly for Air Force and aeroclub orders. The outbreak of World War II saw production spread to Australia, Canada, New Zealand, and Portugal. Later versions included the DH82b Queen Bee target drone, and the DHC constructed DH82c winterised Tiger Moth which featured an enclosed cabin, shortened undercarriage, and skis.
The RNZAF operated 335 Tiger Moths (NZ650-689, 701-724, 730-749,751-900, 1401-1500, 1601) between 1939 and 1956. These included impressed aircraft (NZ701-724), British supplied aircraft assembled in New Zealand (NZ650-689, NZ730-749), and aircraft built at the De Havilland factory in Australia (NZ1401-1420) and at Rongotai (NZ751-850, NZ1421-1500, NZ1601) in New Zealand. The aircraft were used for training and communication purposes. At the end of WWII the RNZAF had 232 Tiger Moths on charge, of which 190 were sold between 1946 and 1949. The remainder (apart from some instructional airframes) were disposed of in 1955 and 1956. Over 350 aircraft were brought onto the civil register post-war, and numerous examples were imported from the UK and Australia - many with previous military connections. A major use for the Tiger Moth was top-dressing (crop-dusting) with 210 aircraft used in this fashion, although most had been retired from the role by 1960. Some went on to be used for spray work. Many aircraft were used by aeroclubs, often as a glidertug.
Forty-Nine aircraft of this type currently (July 1998) appear on the New Zealand Register. A number (around fifty) are in storage, or under restoration (particularly at the Croyden facility at Mandeville. I have heard it said that there are more Tigers in New Zealand than anywhere except Australia (which has around 170). This may be a common warbird, but it is also popular. I don't know many places where you can see 12 in formation at once - and I have seen that myself! A rough list of New Zealand Tiger Moths can be found here.
Last Text Update:- 5 March, 2000
Last Picture Update:- 2 December, 2002

---
Technical Data
Accommodation : 2
Dimensions

Span : 8.95m (29'4ft)
Length : 7.32m (23'11ft)
Height : 2.71m (8'9ft)

Weight

empty : 506kg (1,115lb)
max : 829kg (1,825lb)

Power Plant : 130hp DH Gipsy-Major
Performance

max speed : 175km/h (109mph)
max climb : 673ft/min (202m/min)
ceiling : 13,600ft (4,150m)
range : 458km (285miles)
---
Images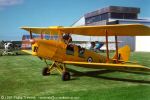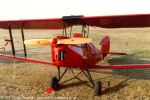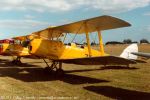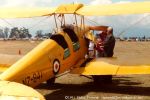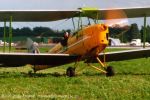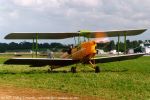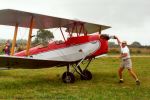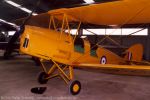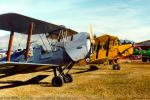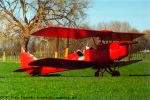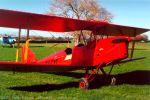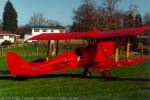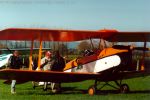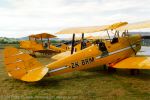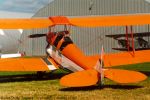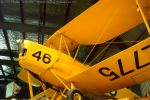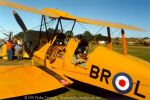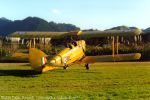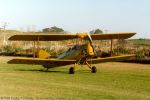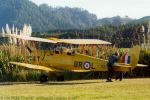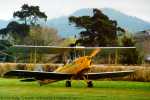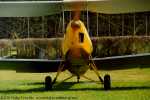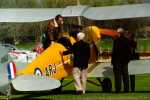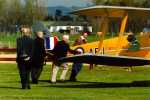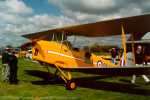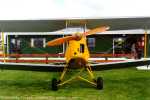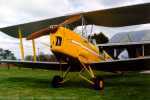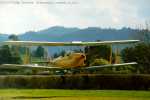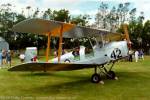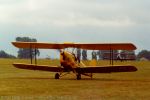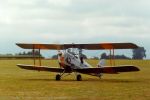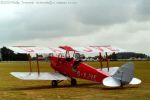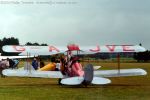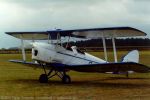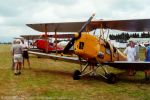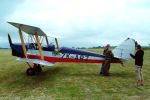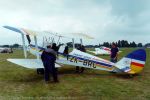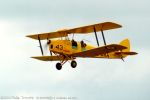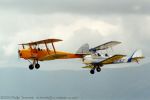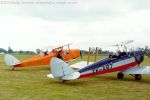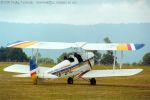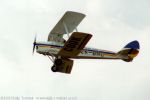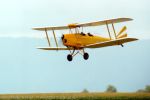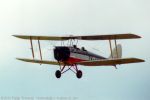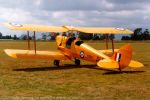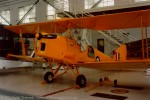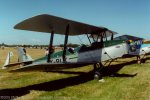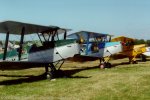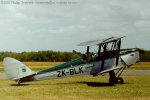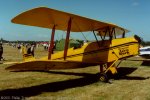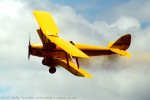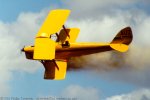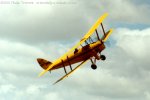 ---
Images - Close Up
Remember to let me know if you have a request for an image of a particular part of the aircraft!).
---

&copy 1996-2002 Phillip Treweek, all rights reserved